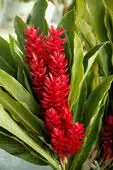 I am a participating provider with the following Insurance Health Plans:

HMSA, HMSA Quest, HMAA, Tricare, UHA, Blue Cross/BlueShield, HMA, HMN, Military One Source, and United Health Care

If you have questions about your insurance coverage, you may wish to call your carrier and ask a customer service representative the following questions

* Do I have behavioral health benefits?
* What is my deductible and has it been met?
* How many sessions per calendar year does my plan cover?
* What is the coverage amount per therapy session?
* Is approval required from my primary care physician?
*What is my co-pay?


I also participate in the following EAP or Employee Assistance Programs . Ask your HR personnel if your workplace has EAP benefits, most employers now offer short termed confidential counseling to their employees & families for personal issues affecting their lives:
Military One Source, Coast Guard Support Program, MHN, HMAA,
Ceridian Life Works, Optum, Value Options, United Behavioral Health,
United Health Care, E-4 Health, Innermountain,
Hawaii Provider Health Network, HMA, and ESI NuHealth
Cancellation Policy
If you do not show up for your scheduled appointment, and you have not notified us at least 24 hours in advance, you will be required to pay the full cost of the session, so keeping appointments are important.
Questions? Please contact me for further information.
Questions? Please contact me for further information.